Partnerships
por

Monica Maria Montenegro de Oliveira

—
publicado

30/07/2018 13h05,
última modificação

11/06/2019 13h16
The Federal Institute of Paraiba performs a policy of internationalization that includes the mobility of teachers in institutions of academic excellence, based on the policies of the Federal Government. 
The technical-scientific exchange is an area of great progress, which has already rewarded students of robotics from the IFPB.
Given this and always in search of the best training programs for students and even workers of the Institute, it (the Institute) develops cooperation with many other institutions around the world. Check below the Current Agreements.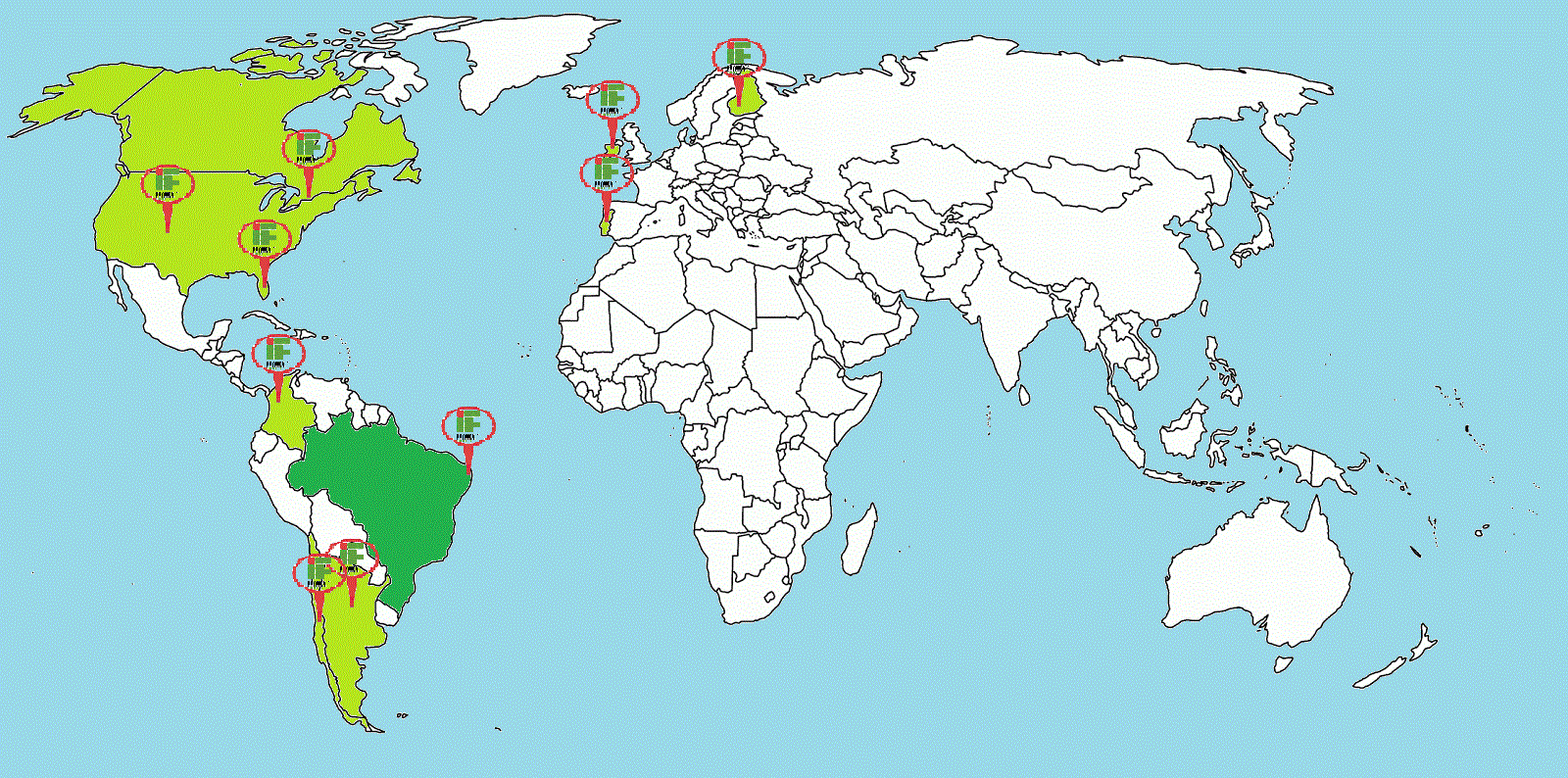 COUNTRY

INSTITUTE

WEBSITE

SITUATION

            

COLOMBIA

(until 2020)

Politécnico Colombiano

UNITED STATES of AMERICA

(until 2020)

Oklahoma State University

and

UNITED STATES of AMERICA

(until 2020)

Florida Christian University

FINLAND

(until 2019)

Tampere University of

Applied Sciences

      Work Plan       in progress

PORTUGAL

(until 2018)

Instituto Politécnico de Viseu

PORTUGAL

(until 2018)

Instituto Superior Técnico

de Lisboa

(IST)

 

 PORTUGAL

(until 2018)

Instituto Superior de Agronomia

de Lisboa (ISA) -

Universidade de Lisboa

PORTUGAL

(unlimited)

Universidade de Trás-os-Montes

 

 

CENTRAD - Centro de Estudos Transdisciplinares para o Desenvolvimento (UTAD)

Cooperation Agreement

+

Addendum Term (Degree and Exchange)

 

 

CITAB-Centro de Investigação e Tecnologias Agroambientais

e Biológicas (UTAD)

Memorandum of Understanding

(MOU) with Work Plan

 

 

Centro de Matemática 

PORTUGAL

(until 2023)

Universidade do Porto 

PORTUGAL

(until 2021)

Instituto Politécnico de Beja

  

BRAZIL

 

Universia Brasil


Technical Cooperation Agreement and other Agreements

BRAZIL

(until 2020)




Universidade Federal

do Amazonas

CANADÁ

(até 2020)

ILSC Education Group - Toronto

Memorandum of Understanding  (MOU) - Portuguesewith Work Plan

 Memorandum of Understanding (MOU) - English