"This experience has provided me a rich networking with young people of different realities through debates about social problems in our communities and the development of solutions."
José Henrique da Silveira Lima
IT Technician - Campus Campina Grande
 Participated of Preparing Global Leaders Summit (PGLS) in Moscow – Russian
2017, Russian Presidential Academy of National Economy and Public Administration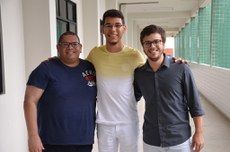 "It was a surprise for us when we received the news that we had won. We thought it had been in the health category, only later on, we saw that it had been in the general," said Júlio.

"It's really cool to have this feeling that we're inspiring other people to do cool things," said Rychard.
Adjamilton Almeida, Júlio Cézar Coêlho e Rychard Guedes.
Electrical Engineering students of João Pessoa Campus who won IEEE Maker Project 2017 with BUBU DIGITAL

"I received a performance award by the University of the first stage. I feel the importance of each individual citizen exercising his/her role, it makes a big difference."
José Diniz Neto
Graduating in Electrical Engineering course - IFPB
Jul/2014-Mar/2016 - Austrália - Curtin University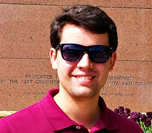 "We were in a competing with different nationalities (28 teams in total), we get achieve success, and  we were winners of Mercury 2016 competition"

Luiz Januário Torres
Graduating in Electrical Engineering course - IFPB
12-17 de Abril/2016 - EUA - Oklahoma State University
Participating in the international competition of Remote Robot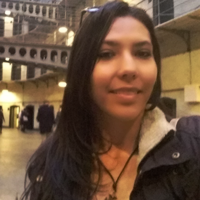 "I am currently participating in the program "Ciências Sem Fronteiras" in Ireland, more precisely in the city of Dublin. I feel free to live and learn new things in the academic environment and also in the cultural sphere".
Luana Rodrigues Barros
Graduating in Electrical Engineering course - IFPB
Jun-2015-Ago/2016 - Irlanda - Institute of Technology Tallaght

"I had an extensive agenda of visits to organizations and communities in the municipality of Picuí / PB and followed the initiatives of the Center for Studies in Agroecology of IFPB. I was impressed with what I saw and the visit was very fruitful to strengthen international exchange between OSU and IFPB".

Tamara Mix, Ph.D.
Oklahoma State University (OSU) - Estados Unidos
16-20 de Mai/2016

"My experience, here, has been taking in many dimensions, such as intense and has brought to me great learning. Definitely, a person who will come back to João Pessoa he will not be the same that  took off on that plane last year."
    Jayvson Martins Silva de Andrade
Gestão Ambiental - IFPB 2017, Centennial College, Toronto - Canadá
"It was really rich the opportunity to share our realities and academic experiences with so many teachers from different Federal Institutes."
Maria Theresa Targino de Araújo Rangel
Campus João Pessoa – IFPB
2017,  Teachers of English as a Second Language Program Training
                              Virginia, Estados Unidos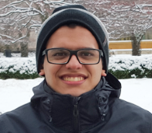 "I recommend to all IFPB students who have the opportunity to make an exchange that 'grasp it', that despite certain difficulties, such as family miss, adaptation to another country, very worth it."
Jordan Miguel
Graduating in Computer Network course - IFPB
2016 - DePaul University - Chicago

 

"To perform an activity in another country is, and always will be, a challenge for many people, different cultures, other languages (this is not the case here), food, climate, i.e., many factors influence and can contribute positively or negatively during this time of experience."
   Carlos Alberto Fernandes de Oliveira -  Campus João Pessoa – IFPB
    PhD Program Abroad - Aveiro University – Portugal

"I met, learned and applied methodologies and educational technologies that can make the difference to professional education in Brazil, if properly adapted to our reality.".
Francisco Fechine Borges, Ph.D.
Professor do IFPB-Campus Santa Rita
Fev-Jun/2015 - Finlândia - Universidade de Ciências Aplicadas de Tampere (TAMK)